Floor Plans
* Floor plans vary by apartment.
1 bed 1 bath
Inquire for details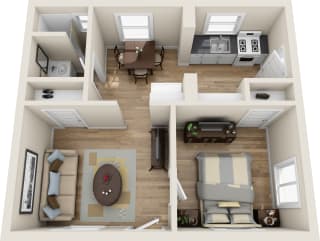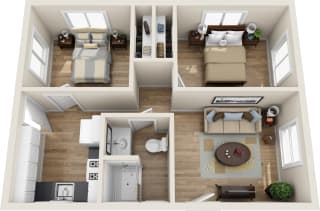 Starting at $3,510
Specials Available
There might be specials available for apartments in this floor plan, subject to their availability and your choice of rental preferences
Rent specials available at The Sands! Special offers are valid for individual floor plans. For more details, please check each floor plan or contact the property directly.
Application Fee Details
The application fee is $52 per applicant (leaseholder or guarantor). Anyone 18 years or younger are not required to apply.
We only accept certified funds for application fees and security deposits. When you apply online, you will pay at the very end of your application. The first primary applicant pays the application fees for all other applicants, so please plan accordingly!

A guarantor, also known as a co-signer, must NOT be the primary applicant. A primary applicant MUST be an occupant living in the apartment.

If you are applying for the waitlist there are no available homes at this time.
Map View